JCVillage | Village Neighborhood Association: March Meeting
4526
page-template-default,page,page-id-4526,do-etfw,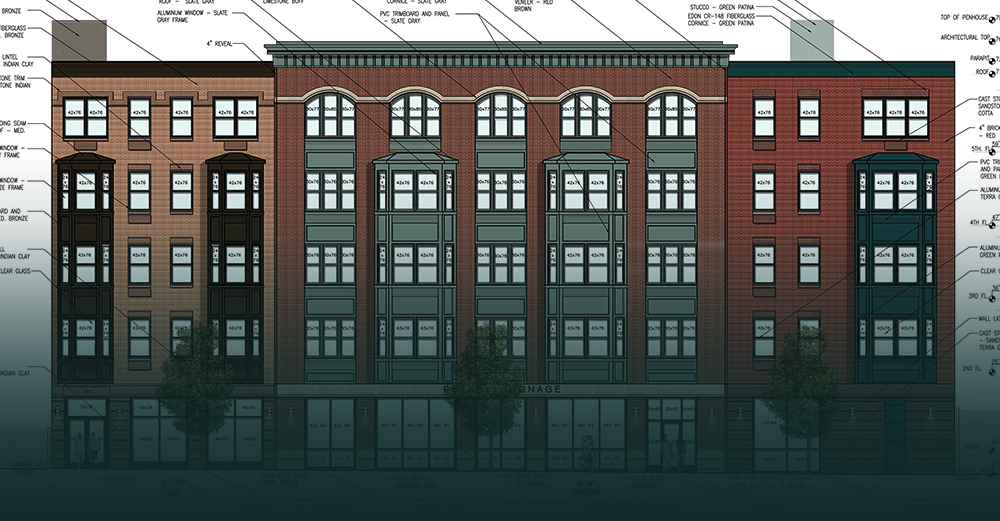 Village Neighborhood Association: March Meeting
Thursday, March 26, 2015
7:30pm – 9:00pm
365 Second Street
(Between Monmouth & Brunswick Streets)
Enter through the far left door
AGENDA
NEW DEVELOPMENT PROPOSAL FOR 239-249 Newark Avenue
Jeff Zak from Village Townhouse Estates will be on hand to present their plans and answer questions for the redevelopment of 239-249 Newark Avenue (Jordan's Lounge and adjacent properties). As currently proposed, the 5-story mixed use building will include 54 residential units above 4,144 sf of ground floor retail and 13 garaged parking spaces.
Developer Q&A
GUEST SPEAKER
Ben Torrei, BGT Enterprises – BGT is currently under contract to purchase the Latin Lounge business and property located at 371 Second Street. Ben will discuss the project vision (plans have yet to be finalized), and gather community feedback. A subcommittee will be formed, so please join us to help shape the future of Second Street.
VANGUARD COMMITTEE UPDATE

The Trash Mob is back From Winter Break!
The 2015 Trash Mob kicks off this Saturday, March 28th at 9:30 am!
We'll expand the mob this year, not only in numbers, but in t-shirts! So please either join us as part of the cleanup crew at 9:30 at the Triangle (Newark and Monmouth) on Saturday, or just "Sweep, email and win" prizes from Pig & Pepper, Union Republic, Hazel Baby, Hound about Town and our newest local friends, Sun Moon Yoga and Mod Cup!
And a big thank you to BGT, as without Ben, Andy and the Trash Mob van, we'd have to keep piling garbage in the Crow family's ride…
Just remember to "Sweep, Email and Win" to clean up the Village!
COMMUNITY UPDATES

Development Updates
Mary Benson Park Storm Runoff
Village Park Update & Timeline! (News Flash: Resolution awarding a negotiated contract is finally being voted on by City Council tonight 3/25!)
OPEN FORUM